Here is the next installment of my high school term paper. Enjoy!
One of the other helpful resources I have drawn from in my research are the writings of secular people. I was surprised and a bit saddened by what I discovered. The musicians of the world know exactly what they are doing, while we Christians are ignorant of those very things.
Kimberly Smith writes about a phenomenon called entrainment. This can be seen in the grocery store, when you suddenly realize that you are walking to the beat of the music playing over the speakers. I've noticed this innumerable times. Our bodies literally match the music by stepping, breathing, or even changing our heartbeat to the music we are listening to. These physiological happenings are caused by rhythm. There are many kinds of brainwaves that our brains can be entrained into with music; alpha brainwaves being the restful, relaxed ones that can be caused by calm, peaceful sounds such as the waves on a beach, sounds of nature, and songs with very little or no climax. Entrainment can also work to get us into an opposite state, where we get up and dance, and contort our bodies in wild frenzies of uncontrolled movement.
This wilder state can be caused by the groove that some drummers like to get into with their highly addictive back beat. Mickey Hart, the drummer for The Grateful Dead has some insight into this groove:
The back beat is one kind of drum groove; it's the essential one for rock and roll. I had      heard… of the phenomenon of rhythmic entrainment that rock and jazz musicians call "the groove." I had even fleetingly experienced it, but Bill taught me to trust in it, to let it draw me in like a tractor beam.
Kimberly Smith adds that "this is the beginning of trance. Mickey also admits that he had to be careful not to let himself go too far into the trance state, because the quality of his drumming would be lost." (p.53)
The dangers of rock music can be seen in our physical bodies. Kimberly cites a study done on rock music.
Stress and addiction: A driving drum rhythm in excess of three to four beats per seconds will put the brain into a state of stress, regardless if the listener likes or dislikes the music. And when the brain is in this stressful state, it will release opioids – a group         of natural hormones that function like morphine – to help return itself to normal equilibrium and sense of well-being. These natural opioids, if experienced often enough, can be addicting, creating in the listener the continued desire for that "high," somewhat like the high runners experience." (p. 23)
In another book,  The Show I'll Never Forget, Rebecca Brown records the experiences of her childhood surrounding the Beatles concert she saw in Spain. She and her older brother and sister were so obsessed with the Beatles, that Rebecca's teacher called in her mother to discuss her obsession. Her essays were on the Beatles; in art, she drew them and their hairstyles and guitars; she even did math with the number of their recordings and their ages.
The Brown family constantly listened to the Beatles' recordings and her sister began wearing tighter and more revealing clothing. They were all disrespectful to their father, who did not approve of their music choices. Her brother ditched his accordion and took up guitar. Later he and the older sister turned to pot, heavy metal, acid, and acid rock.  Meanwhile, Rebecca is still 'true' to the Beatles and plays their records for her grandchildren and those of her female spouse so "all of us can scream and dance."
This next quote also deals with the Beatles:
            To teenagers everywhere in the late 1950s, rock 'n roll was the rallying cry, the raw, combustible sound that connected them to one another, defined their adolescence, and provided a voice with which they could express themselves. The music touched on everything teenagers were grappling with: angst, impatience, love, sexuality, insecurity, rebellion, and fantasy-all hooked up to a powerful suggestive beat. The name alone captured the future Beatles' imaginations. Rock 'n roll suggested thrills, something loud and disruptive, a certain disobedience in the way they could dance to it and what it said. The excitement of the music broke through all the boundaries, carrying listeners to places unknown. "When I hear good rock," John [Lennon] said, "I just fall apart and I have no other interest in life. The world could be ending if rock 'n roll is playing." (Spitz, p. 15)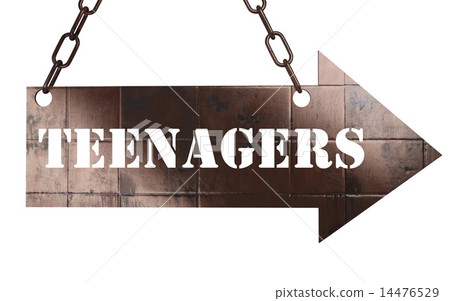 Notice that all the things teenagers are "grappling with" are either a twisting of good things (love), a result of sin (insecurity), or sin itself (rebellion). This quote is showing us that rock music is the rallying cry of a sinful world. Wow.
There have been studies done comparing concerts done by secular rock bands and Christian rock bands. The findings? The audience acts in the exact same way whether the lyrics are about the party they'll have in hell or a beach in California with the Christian girls.
Before I get into other types of music that are used wrongly, let me share some information I have paraphrased from A Natural History of the Piano.
There is rhythm in all of life, breathing, heart beating, walking, etc. Western music has cycles of such rhythm, and composers court it, carefully going round and round the chosen rhythm with variations and contrasts. Beethoven enjoyed upsetting metrical regularity. He turned the rhythm upside down and put accents where they were unexpected because of the laws of the metric system. This 20th century approach was known as syncopation. This rhythm was especially used in music for dancing, where it started in taverns, saloons, and bars. The rhythm, according to many including bandleader Martin Ballmann who said in 1972 "[It] sends one's blood tingling." Hiram K. Moder concurred; "I felt my blood thumping in tune, my muscles twitching to the rhythm." (Isacoff pp. 162-167)
It should be clarified that syncopation is not always bad. It can be a very good thing, but when used in the wrong way it can be overpowering and become a bad thing, just like anything else.
But it's not just rock 'n roll that's bad. Jazz has a mellowed form of the back beat – harder to notice, but subtly tempting. Blues and ragtime can have the same techniques that we saw with the one, TWO, three, FOUR beat. Even some softer songs can have the emphasis on the wrong beats in the music itself, without a drum making it obvious. I have seen this in many songs written even for church.
Come back for part 6!