Another pervasive genre is the New Age music that is now seemingly inescapable. It is heard in hospitals,  elevators, Chiropractor's offices, and restaurants.
Remember how I mentioned entrainment and the alpha brain wave? New Age music is a style that is meant to relax and calm our stressed brains. Their are people who claim to be able to assist the body in healing itself from headaches, and even some more serious ills through the recordings of New Age music. Surprisingly, there is some truth to that. Music that contains high frequencies helps the brain recharge. In a piano, the higher notes have a higher frequency (the notes ranging from 30 to 15,000 hertz). Optimum benefits for the brain are found from 5,000 to 8,000 hertz. Mozart composed music that was in the higher notes, causing higher frequencies. (Smith, p. 22)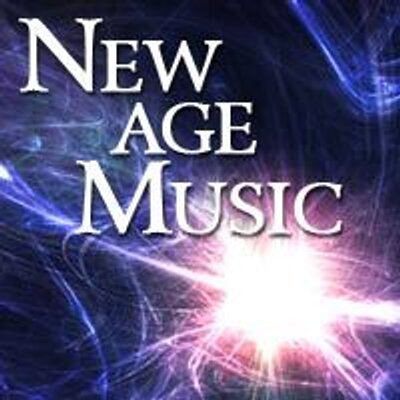 But the way the New Age musicians compose is to get us into the alpha brainwave state and keep us there. This results in a feeling of looseness, an empty contentment, and is often used in dangerous ways.
Steven Halpern is a New Age musician, Grammy award nominee, and is considered a founding father of New Age music. In an interview with freelance writer Diana Deregnier, Halpern states:
I had been a professional jazz musician, in to world rhythm and blues. I had a strong background in improvisation and playing with very powerful rhythms. What was so unique about this new music was it did not have any central rhythmic core, unlike most all other music at the time. Indeed, this is part of the secret that allows listeners to let go of preconceived modalities of responding to music. And with some of the other things I developed in my approach to composing music went beyond the traditional forms and rules of classical, pop and jazz composition. And just followed my muse followed the music into a more free, flowing context. And, that's part of what people respond to when they respond to the music, that the intention is there to consciously create a soundtrack that resonates at a higher frequency and serves at a higher level of bringing harmony and peace to body, mind, spirit. (italics added, spelling and grammar unedited.) (Deregnier, Science 2.0.)
He goes on to say some disturbing things in this article on Science 2.0. He responds to a question from the interviewer:
Now, the albums that you were mentioning are a specific sub-genre of music and subliminal affirmations. These target individual outcomes and goals, because the scripting, the words that I write and speak, again I use the relaxed state, as the individual is most receptive to positive input and the words go directly into the subconscious mind. Even though your conscious ear doesn't hear the words, your subconscious mind does and responds accordingly. It's the most effective way of getting positive input into our consciousness, because sometimes if you hear the words, your intellect and rational mind will resist that input. Then there's a cognitive dissonance that goes on and you don't get the results you want….
…when you listen deeply; when you stop using music just as background and really focus on the spaces and listen interactively, where you give your total and conscious energy and attention to receive the intentionality and energetic orchestration that the composer and recording artist has put forth; that's when you can really pick up on the healing powers to the max. (Deregnier, Science 2.0)
So he tries to get you into such a relaxed state that he can tell your subconscious things that you would rationally reject. That is frightening!
But I can imagine you are asking about the New Age musicians that do not do those things. Is that music still bad? Yes, because it is still a danger to use music in ignorance. People have gone to prison for unintentionally poisoning someone. We have no excuse for our ignorance in any area. I remember being surprised when I read in the Bible about a sacrifice people were to make for unintentional sins. Even though they didn't know they were committing a sin, when they realized it, God commanded them to make a prescribed sacrifice for it. That startled me, and it has had an impact in my life. There are many beautiful, relaxing songs out there that have a set rhythm and melody that are nor New Age music. My motto is better to be safe than sorry when it comes to so-called "Gray" areas.
Before I conclude, I want to remind you of the grace of God. He is so gracious and merciful to give us time to learn what His will and heart is. Just think; He could just completely blot us out forever for all the things we do that go against Him, even in the way we try to worship Him. I praise Him for His patience, and am so grateful for it in my own life.
I would encourage you to prayerfully consider these questions for your own life. They are from Kimberly Smith's book Oh Be Careful Little Ears:
"Questions to think about in your own life:
What are my scriptural convictions (beliefs based on Scripture) concerning music?
Does the music I listen to enable me to comply with each and every principle Paul has outlined in 1 Corinthians (and any other principles in Scripture)?
Have I truly sought God with a music fast, prayer, and Bible study?
Have I established myself or God's word as the authority concerning the music I listen to?
Can I say I'm singing/listening to non-carnal music as directed in Ephesians 5:19 and Colossians 3:16?
Might this music offend an elder in the church?
Does the music I listen to exhibit the characteristics of God?
Am I willing to give up any offensive or questionable music?
I am so grateful that you have read this paper, and I sincerely hope that it has at least sparked a desire in you to learn about this area of your life and walk with the Lord. It is such an important aspect of our lives, and one where there is much confusion and ignorance. May I challenge you to search out God's heart for music in His Word to us? I pray you will.
Resources
Brown, Rebecca. The Beatles." The Show I'll Never Forget, edited by Sean Manning, Da Capo press, 2007, pp. 26-30.
Deregnier, Diana."New Age Music Grows Up: the history, qualities and emergence of the genre in America. Science 2.0, 2008 http://www.science20.com/spiritlinks/blog/new_age_music_grows_up_the_history_qualities_and_emergence_of_the_genre_in_america
Ericson, Lynn. A Chronological History of Music and Its Composers. Schola Press, 2001.
God. The Bible, (New King James Version).  www.biblegateway.com Accessed October 11, 2016.
Hudelson, Gabriel. Salt, Light and Rhythm. Emailed to us by the author.
Isacoff, Stuart. A Natural History of the Piano. Alfred A. Knopf, 2011.
Smith, Jane Stuart and Carlson, Betty. The Gift of Music. 3rd ed., Crossway Books, 1995.
Smith, Kimberly.
Music and Morals: Dispelling the myth of Amoral Music. Winepress Publications, 2005.
Oh Be Careful Little Ears.
            Let Those Who Have Ears to Hear.
Spitz, Bob. Yeah, Yeah, Yeah: The Beatles, Beatlemania, and the Music That Changed the World. Little, Brown and Company, 2007.